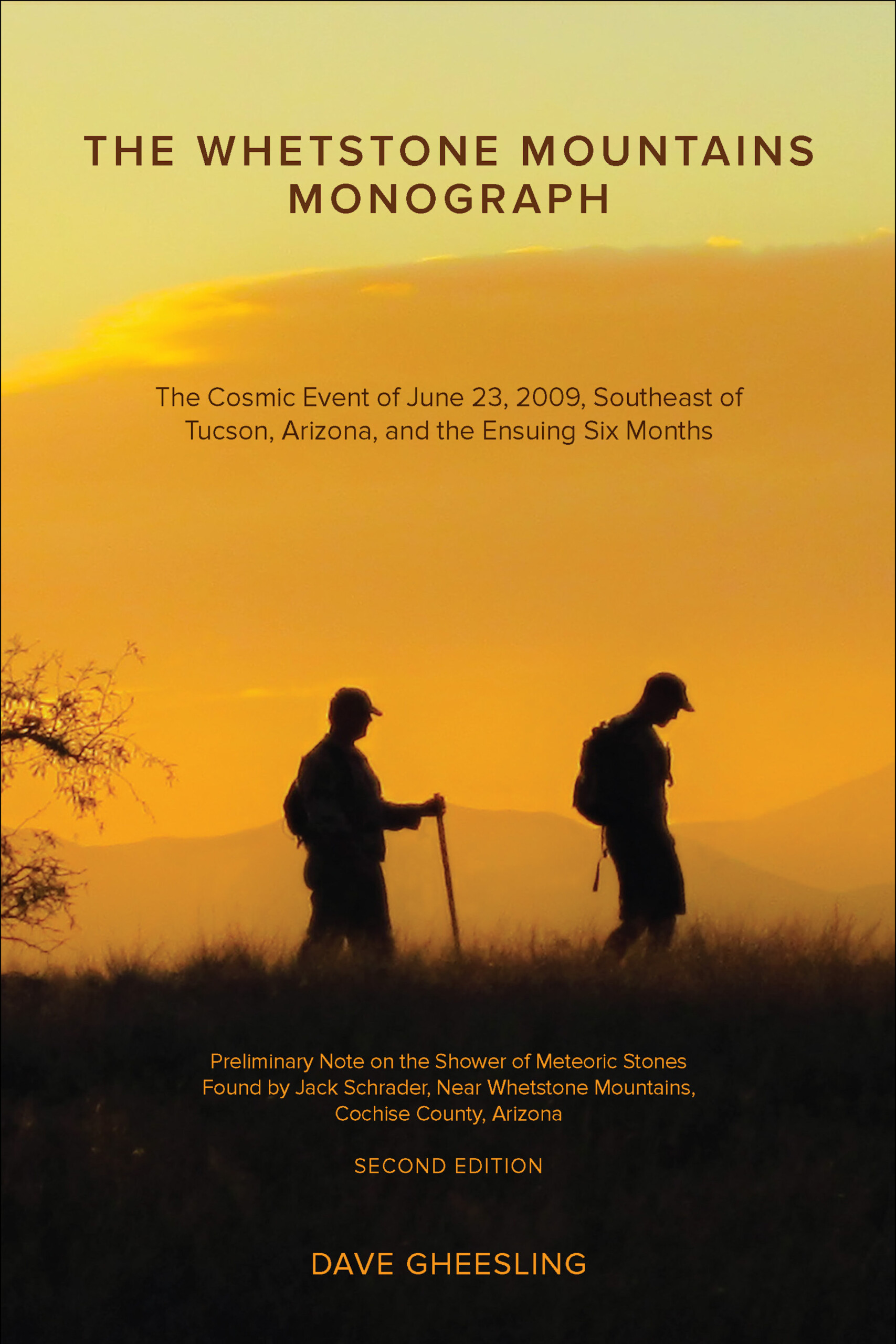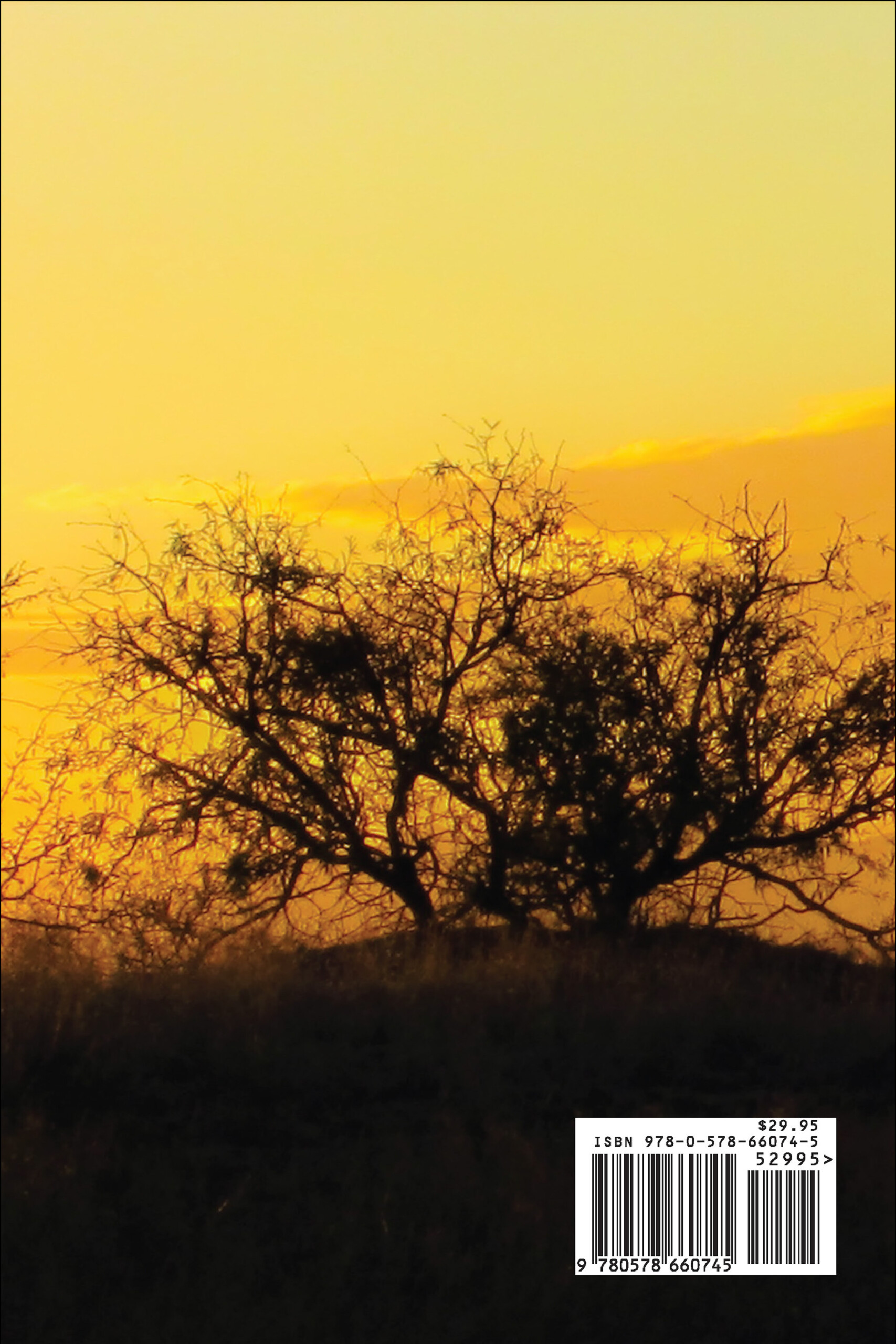 Slide for Front and Back Cover
Standard Book, with Limited Offering
For a limited time, as supplies last, if you purchase a copy of the Whetstone Mountains Monograph, you will receive a micro-grain sized fragment of the Whetstone Mountains Meteorite FOR FREE.
click for larger images…
Second Edition
The Whetstone Mountains Meteorite is perhaps the most comprehensively documented field hunt and mapping project of a meteorite strewn field in American history. The material gathered from this fall is one of the most closely held American witnessed falls, with very little of the recovered material available to collectors and institutions.
The second edition of the monograph was released in September of 2020. For this second edition, 1,000 copies were again published. In an effort to satisfy more of the high demand for Whetstone Mountains specimens, a limited number of grain-sized micros from the main mass have been made available.
These grains will be included as a special offering with each unsigned copy of the second edition monograph and are only available while the supply of material lasts.
Dave Gheesling
lives in the metropolitan Atlanta area, with his better half, Kasia, and their three children – Madeline, Natalia and Marcus. And his relationship with Schrader has grown far beyond "a valued friend" since the first edition was published; Schrader is one of his favorite people on the planet.
The author has spent a total of seven days in the Whetstone Mountains strewn field, as of January 2020. In addition to the seventh and eighth recoveries he witnessed on July 8, 2009, as referenced in the original Author's Note, the writer was present for the 20th, 21st, 22nd (a personal find) and 26th (the most recent find) recoveries from the strewn field.
Series of 1000, 1st Printing
Hardcover:
84 pages
Publisher:
Falling Rocks
Edition:
2nd edition (September, 2020)
Language:
English
Product Dimensions:
6 x 9 x .5 inches
Shipping Weight:
15 Ounces
ISBN:
978-0-578-66074-5
Whetstone Mountains Monograph, Second Edition:
With Micro Fragment†