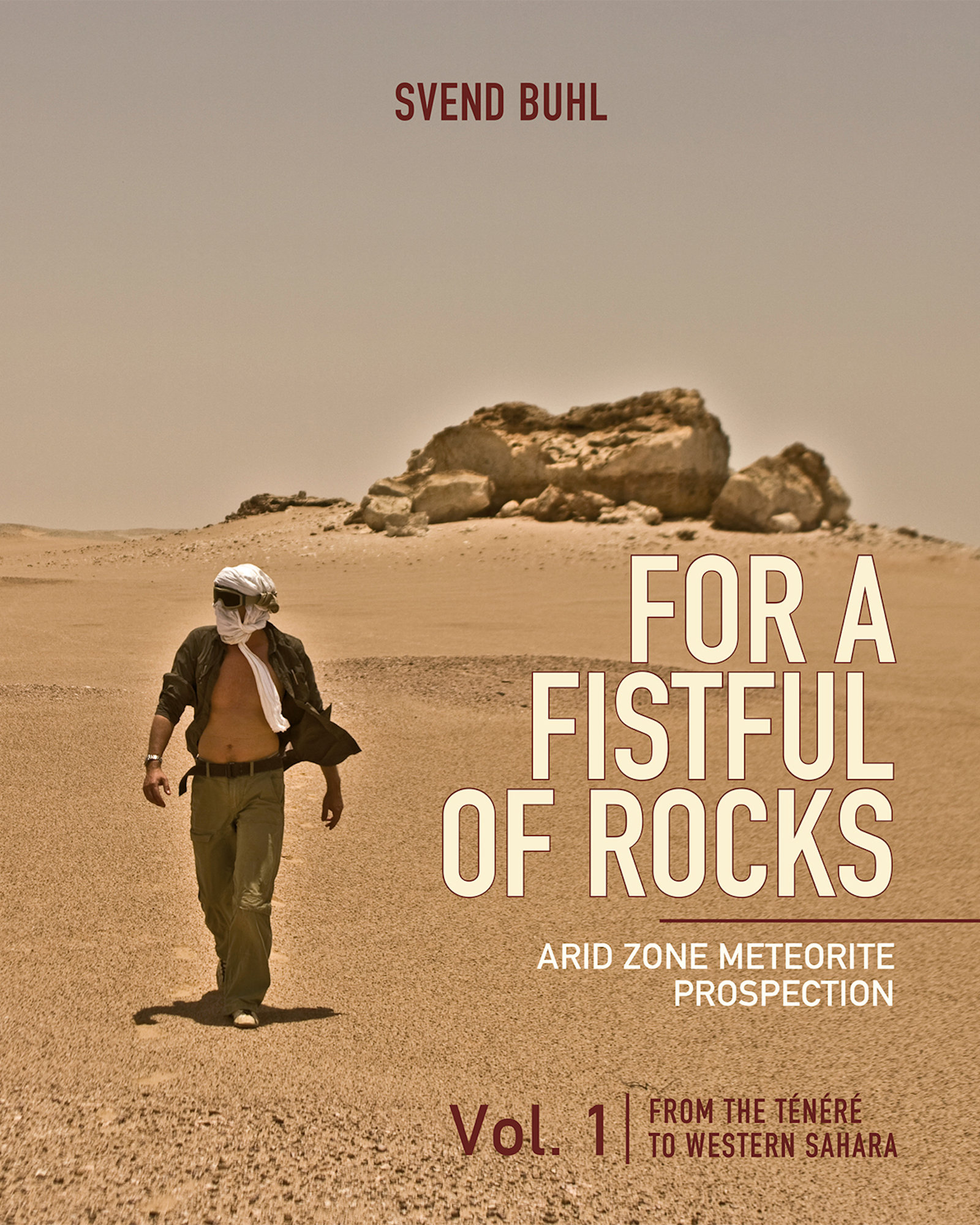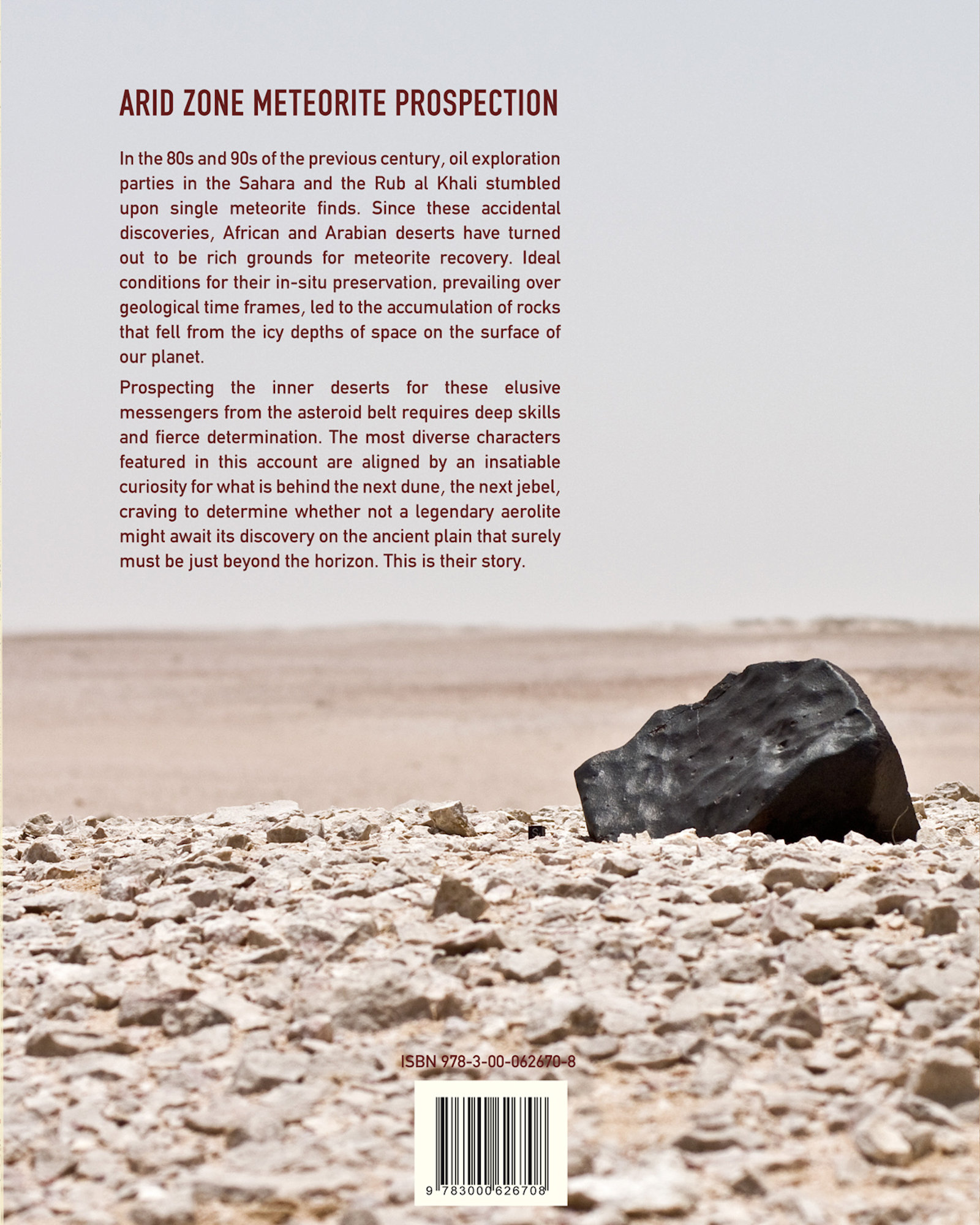 Slide for Front and Back Cover
Limited Signed & Numbered 1st Edition
FOR A FISTFUL OF ROCKS is the illustrated, firsthand account of five field expeditions undertaken in the African Sahara and the Arabian peninsula. From the Ténéré desert in the Republic of Niger to the Saquia al Hamra in Western Sahara, the author takes his team on a demanding journey in search of meteorites on ancient desert surfaces.
Battling with expedition logistics, outdated navigation charts and mirages, success only comes with a steep learning curve. Facing illhumored Algerian frontier police, possessive contrabandists and inquisitive tribal chieftains, it's evident that in meteorite prospection the human factor is critical, too. Enriched with formidable research on the origin and genesis of different meteorite types, the account paints a gripping picture of the challenges of daily field work and the thrill of finding and holding in one's hand a rock that travelled for millions of years in the darkness of space.
With riveting text and captivating photography, For a Fistful of Rocks tells the story of desert meteorite recovery in the 21st century.
Finding meteorites during a field expedition in the Atacama desert. Meteorite Recon. For a Fistful of Rocks. Summer 2019
Dr. Svend Buhl
is a desert enthusiast and meteorite recovery expert. In 2002, he formed Meteorite-Recon, an international team to undertake a meteorite expedition into the Ténéré desert in the Republic of Niger. A dozen field trips followed, the majority on the African continent to the central and Western Sahara. Today, more than 300 meteorites found by Buhl and team have been analyzed, classified and published.
Buhl has authored the book Henbury Craters and Meteorites, and several research papers on aspects of meteoritics. His website Meteorite-Recon.com features a wealth of meteorite resources and documentaries. He is a member of the Meteoritical Society, fellow of the Confrerie St-Georges des Gardiens de la Meteorite d'Ensisheim and a founding member of the Mauritanian Meteorite Society. In his civil life, Buhl is a crisis communications and public affairs specialist based near Hamburg, Germany.
Series of 100, 1st Edition copies,
Signed & Numbered by Dr. Svend Buhl
Hardcover:
336 pages
Publisher:
Meteorite Recon
Edition:
1st edition (June 7, 2019)
Language:
English
Product Dimensions:
10.1 x 8 x 1 inches
Shipping Weight:
2.9 pounds
ISBN-10:
3000626700
ISBN-13:
978-3000626708
Get the next available numbered edition: †