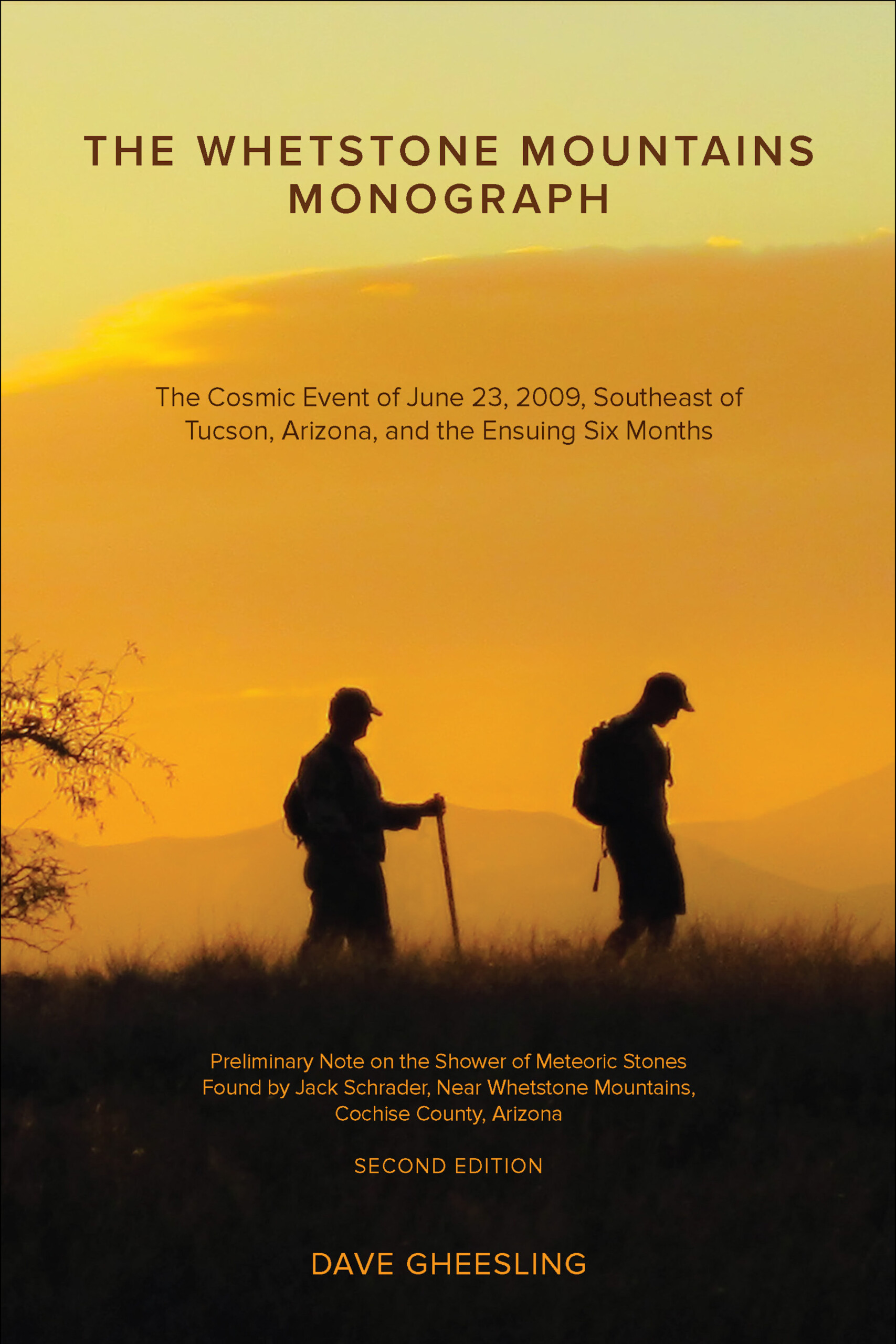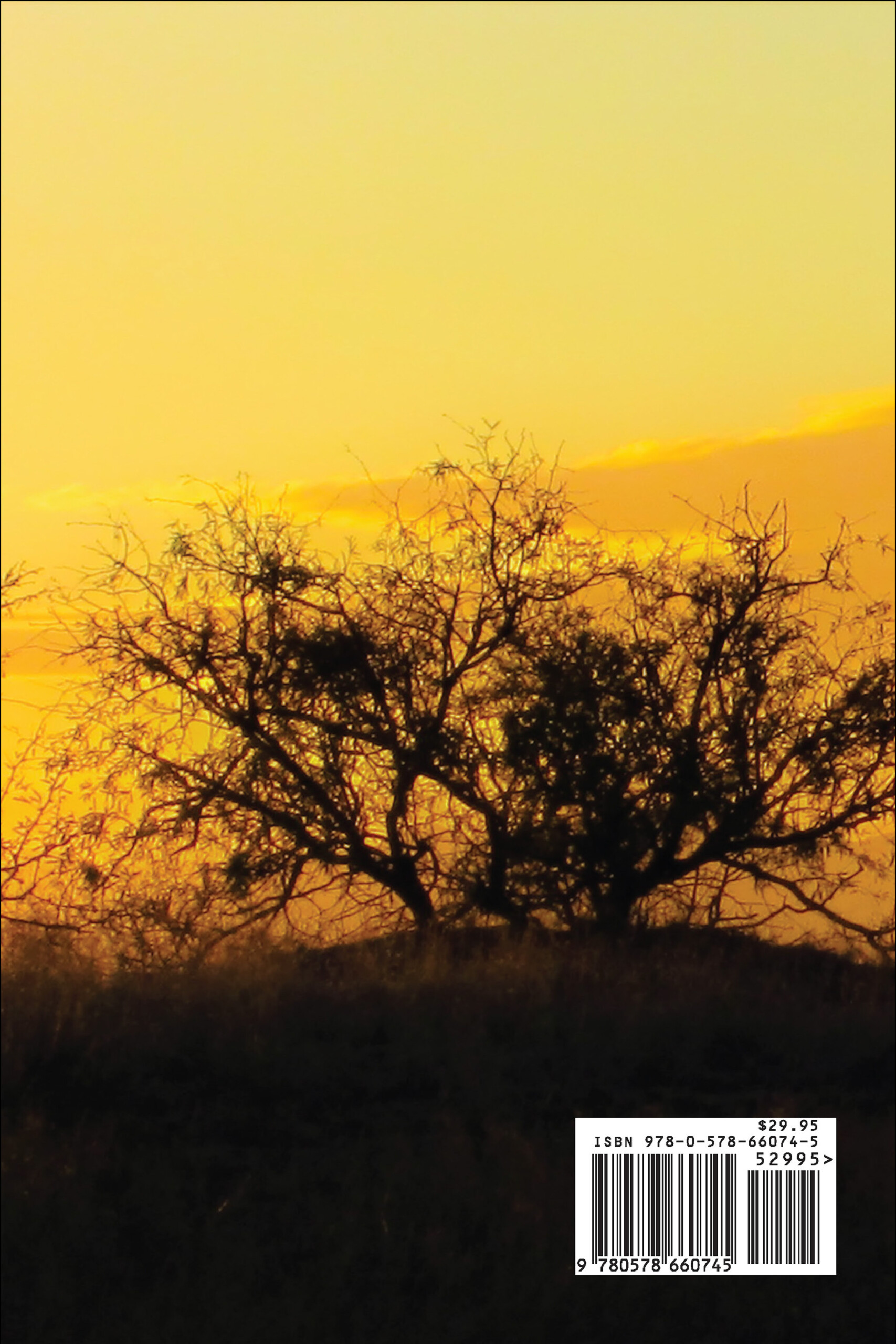 Slide for Front and Back Cover
Limited Edition of 11, Signed with Full Slice
SOLD OUT
— On a first come, first serve basis, you can reserve a copy of the Whetstone Mountains Monograph, signed and numbered by Jack Schrader, that includes matching numbered full slice specimen in Foam box with a matching certificate of authenticity.
click for larger images…
Second Edition
The Whetstone Mountains Meteorite is perhaps the most comprehensively documented field hunt and mapping project of a meteorite strewn field in American history. The material gathered from this fall is one of the most closely held American witnessed falls, with very little of the recovered material available to collectors and institutions.
In an effort to satisfy more of the high demand for Whetstone Mountains specimens, a small number of limited edition copies signed by Schrader were made available with specimens from the 62.3-gram crusted fragment from the main mass, recovery #6 – the smallest significant fragment from the main mass (the larger pieces will remain intact).
This set of 11 limited second edition monographs, signed and numbered by Jack Schrader, was created to commemorate the 11 years since the recovery of the first stone in 2009. It includes one of 11 full slice (FS) specimens with a certificate of authenticity card. The numbering system for each specimen corresponds to the signature and number on the cover of each of the signed monographs.
Dave Gheesling
lives in the metropolitan Atlanta area, with his better half, Kasia, and their three children – Madeline, Natalia and Marcus. And his relationship with Schrader has grown far beyond "a valued friend" since the first edition was published; Schrader is one of his favorite people on the planet.
The author has spent a total of seven days in the Whetstone Mountains strewn field, as of January 2020. In addition to the seventh and eighth recoveries he witnessed on July 8, 2009, as referenced in the original Author's Note, the writer was present for the 20th, 21st, 22nd (a personal find) and 26th (the most recent find) recoveries from the strewn field.
Series of 1000, 1st Printing,
Limited Edition of 11:
Hardcover:
84 pages
Publisher:
Falling Rocks
Edition:
2nd edition (September, 2020)
Language:
English
Product Dimensions:
6 x 9 x .5 inches
Shipping Weight:
15 Ounces
ISBN:
978-0-578-66074-5